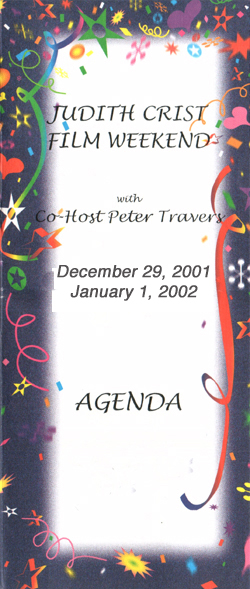 The Cat's Meow

Lions Gate Films
Starring Kirsten Dunst, Cary Elwes, Edward Herrmann, Eddie Izzard and Jennifer Tilly.
Produced by Kim Bieber & Carol Lewis.
Written by Steven Peros. Directed by Peter Bogdanovich.


An awesome period film about a murder mystery that arises from a birthday party for Thomas Ince on W.R. Hearst's yacht. Eddie Izzard is terrific as Charlie Chaplin (although I've read critics who say he doesn't look enough like him), the film's villain. Edward Herrman portrays a paranoid, power hungry Hearst with a great deal of gusto. The rest of the cast is also very good. Particularly interesting in the movie is cramped feeling you get which all the action take place on an "enormous" 250-foot boat.